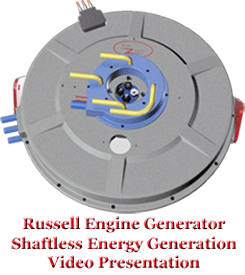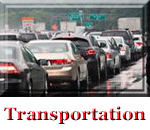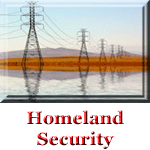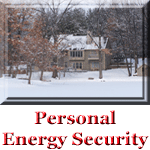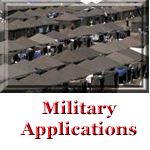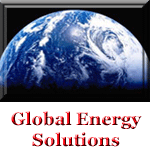 Transportation
The Eng/Gen will provide the means to eliminate unnecessary vehicle fuel consumption, air pollution and heat emissions.
Millions of gallons of fuel are wasted every day in cars, trucks, busses and trains in the US alone. The Eng/Gen will eliminate this waste.
The heat and air pollution caused by unnecessary fuel consumption will also be eliminated by the Eng/Gen.
Whenever cars, trucks, busses or trains are stopped and idling, fuel is being wasted and avoidable heat and air pollution is being produced. The Eng/Gen can easily stop this waste and pollution. The Solution: Electric Vehicle + Eng/Gen + Small Battery Pack = Zero Wasted Energy
Essential Services
The Eng/Gen will provide dependable and affordable full time or emergency backup power for critical services that can never be without electricity.
Examples of critical services that must have electrical power - 24/7:
Hospitals
Police and Fire Stations
Air Traffic Control Facilities
Emergency Radio Stations
Water Pumping Stations
Cold Food Storage Facilities
Electronic Data Storage Facilities
All Military Facilities Worldwide
Homeland Security
Homeland Security does not exist without full time electrical power everywhere in the nation. The security for our nation demands reliable electrical power. Currently, large generating plants in close proximity are vulnerable to:
Terrorist Attack
Natural Disasters
Aging Grid Infrastructure
Aging Generation Equipment
Ever Increasing Demand
A failure in any plant increases the load on all neighboring plants further overtaxing the national grid. Russell Engine/Generators distributed across our nation and attached to the grid will eliminate these vulnerabilities.
Personal Energy Security
Personal security does not exist, for you or your loved ones without reliable electrical power.
During a power failure, the Eng/Gen in your car can deliver dependable electrical power for residential use providing:
Heating or Cooling
Cooking and Lighting
Communication and Entertainment Devices
At the job site your truck can supply the power you need to operate:
Pumps and Compressors
Welders and Machinery
Power Tools
Lighting and Heating
Military Applications
The military cannot effectively operate without reliable electrical power for all facets of operation.
For the military the rugged and dependable Eng/Gen offers substantial advantages over conventional technologies in:
Size, Weight and Power Density

Ideal as a primary drive and auxiliary, high power electrical provider. Useful in land, air and water based vehicles for propulsion, stealth operation, communication, electronic defense and electronic weaponry.

Advanced Applications

Substantial increases in useable interior space for personnel, equipment and supplies will be realized in all future military vehicles using the Eng/Gen.

Dependability, Durablity and Long Service Life

Ideally suited for hostile environments.

Low Maintenance and Plug-and-Play Flexibility

Replaceability in the Field

Affordability and High Efficiency

The Eng/Gen will offer greatly reduced cost as well as logistical demands for fuel and service especially in remote applications.

Common Field Uses

Hospitals
Food
Laundry
Personal Services
Communications
Strategic and Tactical Applications
Strategic and Tactical Equipment
Global Energy Solutions
The Eng/Gen will provide dependable and affordable electricity for everyone, anywhere in the world.
Stationary and portable energy for individuals, communities and industry, in fixed or transient locations, to provide:
The basic needs for individuals & communities

Refrigeration for Food and Medicines
Lighting
Communications
Quality of Life Applications
Advanced Remote Applications and Services

Disaster Relief
Water Treatment and Irrigation
Farming
Mining
Exploration