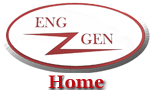 Russell Energy Corporation Privacy Policy
The Russell Energy Corporation is committed to protecting your privacy while visiting our web site www.russellenergy.com. The following discloses our information gathering and dissemination practices for the Russell Energy Corporation web site at www.russellenergy.com
IP (Internet Protocol) addresses and host names are collected to associate gathered data with a unique Internet entity. This data is also used to determine if multiple requests are coming from the same host and to perform top-level domain reporting.
Aggregate information is collected on pages that visitors access for analysis purposes only. The aggregate information collected does not identify any individual but is used to improve the content of web pages. This aggregate information is not nor will be shared with any organization for private or commerical purposes.
Under no circumstances will we use information for anything not described in this privacy policy.
* Anyone can send email to Russell Energy Corporation by using the Contact form on the navigation bar or mailing to inquiry@russellenergy.com

Russell Energy Corporation PO Box 902 Frankfort, IL 60423 inquiry@russellenergy.com